Firefighting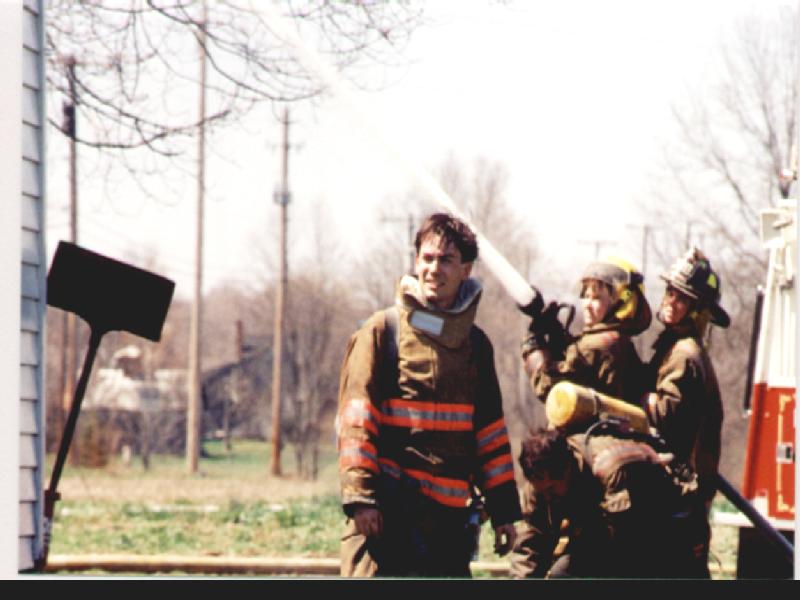 This page documents my life as a firefighter for Hartford Fire Department in beautiful Hartford, Ohio. Just click the picture to see a full image.
I am currently employed as a firefighter/ambulette driver for Brookfield Fire Department in Brookfield, Ohio. Here is a link to their page:
Click *
here
* for some images.
I'd love to meet each and every one of ya!!
---
We recently had a practice burn in Orangeville. Click here to see the pictures and video clips.
---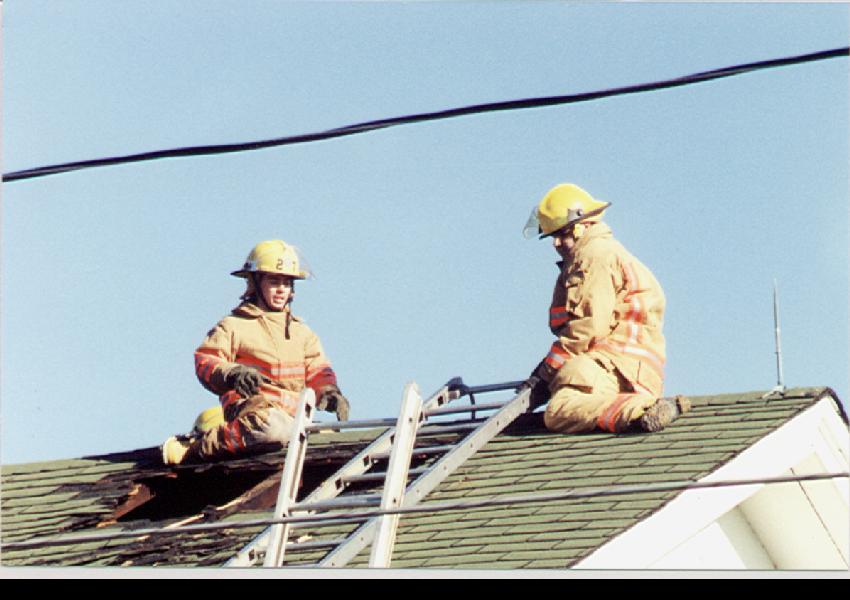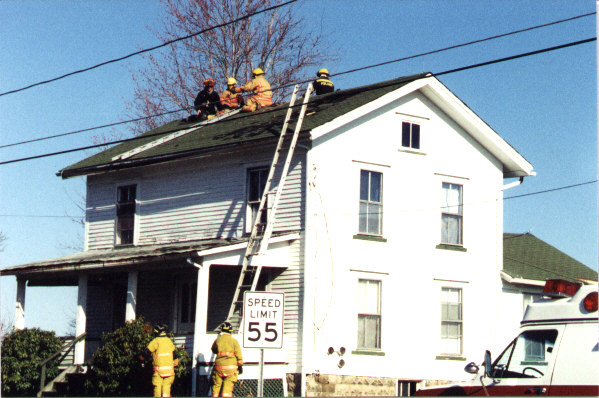 Well, it all started back in August of 1997. A friend of mine who was a firefighter persuaded me to join the department. At the time, I wasn't sure what I was getting into. Was this really what I wanted to do? At first, the job was almost too much to handle. The complexity of the trucks, the memorization of the equipment, and the ability to react quickly was quite taxing. (Here are two pictures of me ventilating a roof).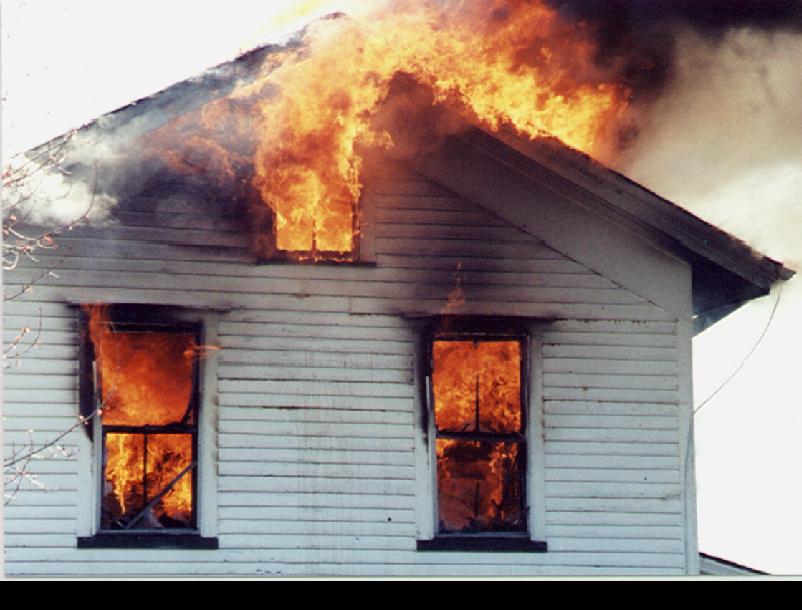 After a while, I got the hang of things. After 3 years and hundreds of calls, I still feel the excitement and fulfillment of knowing that I'm giving back to my community. (Here is a picture of the same house, after the fire got going).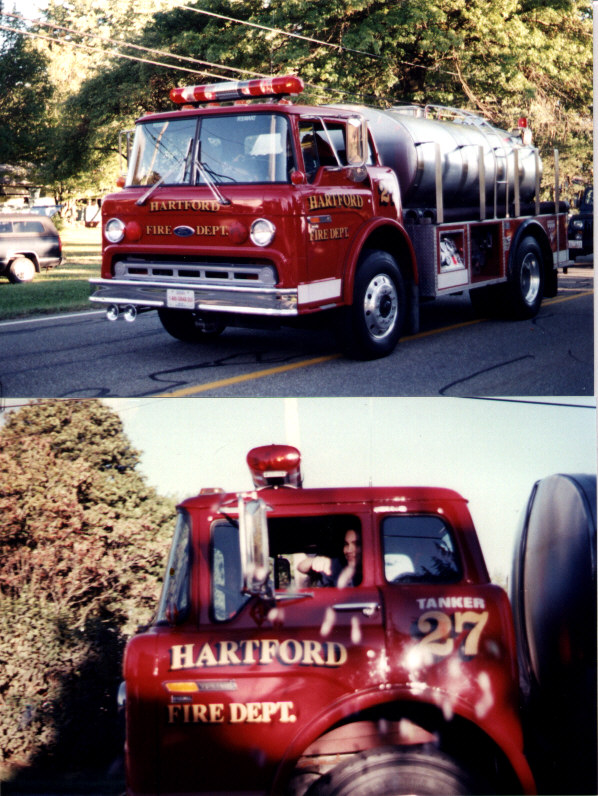 I can honestly say that being a firefighter has become one of the most rewarding experiences of my life. The best part of the job is definitely driving the fire truck in all of the parades!! (This is me driving our tanker truck in our town parade).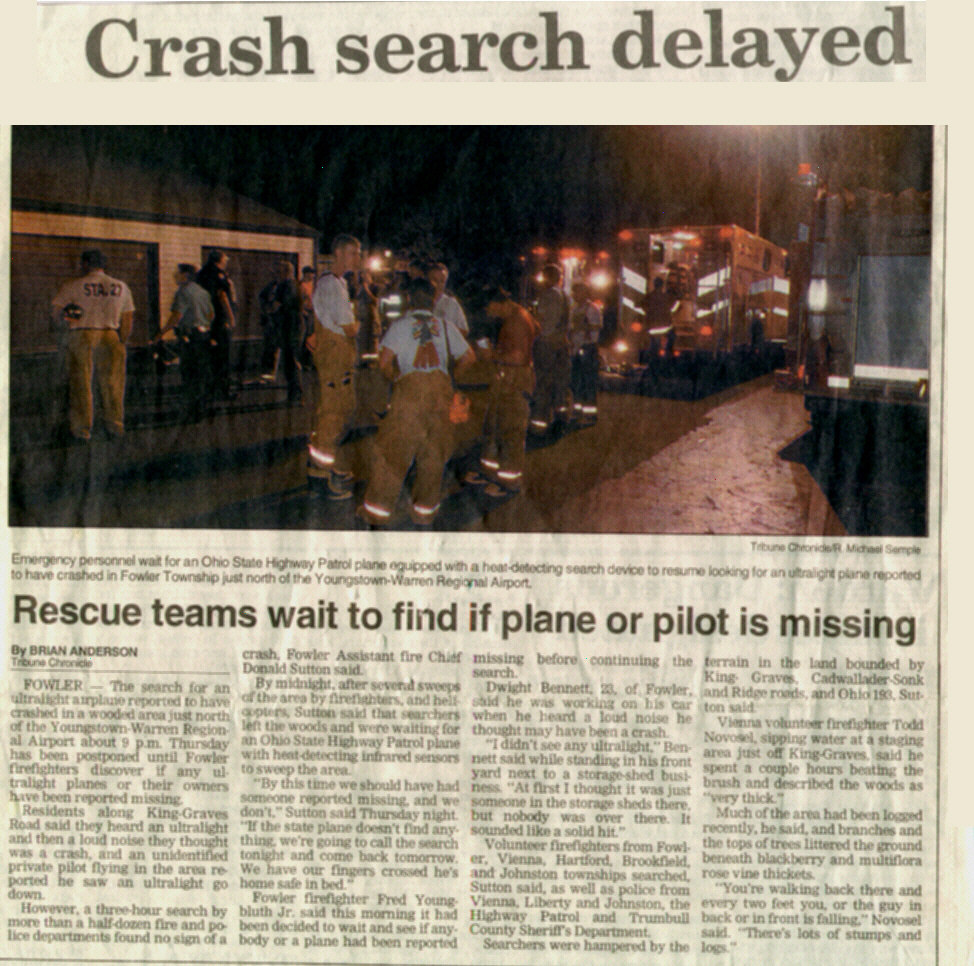 This is one of my most memorable calls. One hot summer evening in 1998, we were called out to Vienna, just north of the air-base, to search for a downed Ultra-lite aircraft. We searched for hours. Most of the departments, including the air-base FD were there searching. Infrared equipped helicopters were called in. Finally, at 11:30 pm, it was decided that there was no crash or missing pilot. Wow, what a night! At least I got my picture in the paper! (As you can guess, I'm the short one in the middle with the white shirt and orange flashlight).